MIG Productions
British Winter Tank Crew
Kit #72-093
Article by Doug Chaltry; last updated 22 March 2008.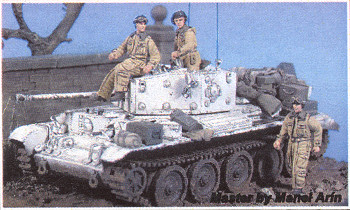 Finally an unusual set! Not only is this a British tank crew, which is unusual in and of itself, but in winter uniforms no less! Thank you very much MIG! The sculpting is superb, with excellent detail on the uniforms, and clear facial features. Unfortunately, these guys are rather large, with the walking figure measuring at least 26mm tall, which is pretty large for a WW II tank crewman. But aside from that minor gripe, the casting is excellent with no bubbles or other flaws in this sample.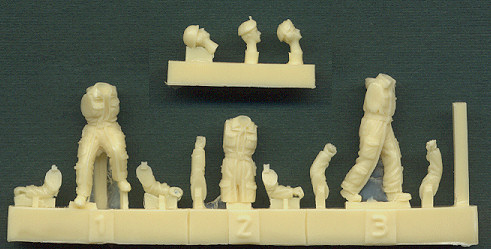 ---
Back to Non-Sherman Accessories List